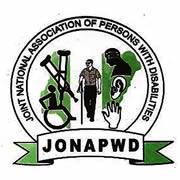 JONAPWD has an 8-appointed member board of trustees, 13 National officers, 6 heads of disability groups, 6 zonal coordinators and advisers, and 36 state chapters, including Abuja FCT. The National President directs the affairs of the association and other National officers support her.
As contained in its constitution membership in JONAPWD is open to groups and not individuals, these groups are
All state chapters of the association duly registered
Disability Clausters
Affliate Group / Organisation of PWDs
Partners
Donor Agencies
Honorary supervision is carried out by the Federal Ministry of Women Affairs and Social Development.